About William Spencer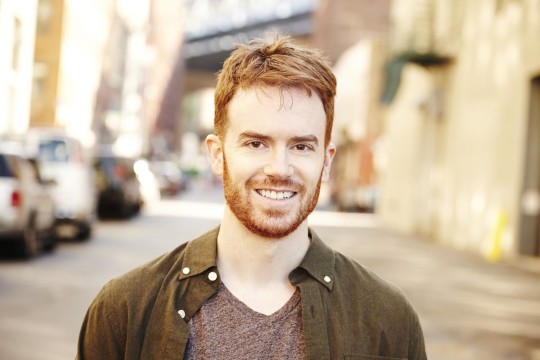 Breaking In® was compiled by William Burks Spencer, a copywriter with over 15 years of experience in advertising. He has worked at agencies including Wieden+Kennedy Portland, London & Shanghai, Crispin Porter+Bogusky Boulder & Miami, BBH New York, Mother London, BBDO New York, AMV London, JWT New York & London, La Comunidad Miami, Leo Burnett Chicago, Y&R New York, McKinney Durham, TBWA New York and others on brands such as Nike, Google, Coca-Cola, Chrysler, Target, Starbucks, and Virgin. William has also taught advertising at Miami Ad School in London and Pratt Institute in New York and given talks on advertising at Princeton University, Columbia Business School, and Miami Ad School in Hamburg. He has degrees from Princeton University and VCU Brandcenter.
Follow on Twitter: @wspencer & @breakingin
William Spencer on
Breaking In®

:

What is Breaking In® all about?

This book uses original interviews with the top people in advertising to teach you how to build a great advertising portfolio. Over one hundred insiders explain what they look for in a portfolio and provide practical advice that will help you get noticed and land your ideal job. The interviewees are industry professionals with experience hiring people for creative positions within advertising agencies. From agency founders and global chief creative officers to copywriters and art directors to creative recruiters, working for a variety of different types of agencies: big, small, digital, traditional, and the full range in between. Some experienced and brilliant freelancers, film directors, and ad school presidents have been included for good measure. Read this if you are serious about getting a creative job in advertising.

Why did you create the book?

The advertising industry has gone through enormous changes in the past decade. Those changes continue today. The result is turmoil, uncertainty, experimentation, and opportunity—both in the industry in general and in the process of demonstrating skills and getting hired. There is a growing diversity of opinion about what makes a good portfolio, even as some things remain consistent. This book captures those different viewpoints and provides a direct line of communication from the very people in a position to hire to those trying to get jobs.

This book is something I wish I'd had when I was building my own portfolio. After knocking on a few doors and explaining the idea for the project, I was blown away by how nice, helpful, and eager to contribute everyone was. Every interview provided more encouragement that this would become an amazing resource for people interested in getting into advertising. Over three years later, it contains more wisdom from more fantastic people than I ever could have imagined.

Who is Breaking In® for?

Anyone who wants to put together a portfolio (often called a "book") and get into advertising. For someone who is interested in the industry or is considering advertising as a career path, this will give you a better idea of what it's all about and what it takes to get in. For someone who is in the process of putting their book together, either in an ad school or independently, this will provide practical advice, lessons to live by and inspiration to reach your potential.