About Amina Horozić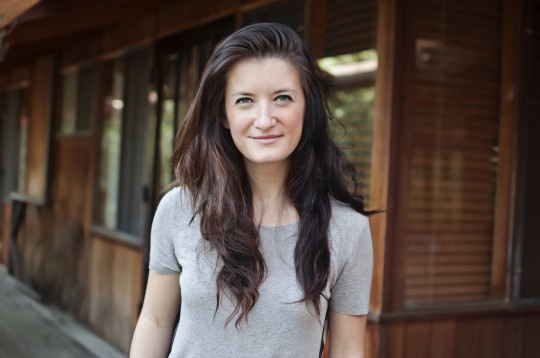 BREAKING IN®: Product Design was compiled by Amina Horozić.
Amina started off her career as an automotive designer at Chrysler, penning the 2008 Dodge Magnum. She worked on numerous pre-production and concept studies for future Chrysler, Jeep and Dodge vehicles, alongside in-depth and immersive design and consumer research with teams from Cheskin, IDEO and Arnell. The next step in her career led her to prestigeous frog design studio in San Francisco where she designed products for many notable clients amongst them Moving Comfort/Brooks, Cisco, Motorola, Nike Foundation, and Landscape Forms. While at frog, she was also part of the original team behind frog's Collective Action Toolkit and Room-E. Alongside a global design dream team, Amina was the senior industrial designer behind Aether Things' Aether Cone.
She currently designs products for fuseproject in San Francisco. Amina has degrees from College for Creative Studies and California College of the Arts.
Follow on Twitter: @aminahorozic & @breakingin
Amina Horozić on BREAKING IN® Product Design:
What's this all about?
This book is a collection of interviews with the top creative leadership of the industrial design world about how to land a job as a designer and maintain this fulfilling and fun career. Over 100 creatives share how you should prepare yourself, and your portfolio, in order to land your dream job. Industrial design is a broad field, and within these pages you will find interviews with product, furniture, footwear, and automotive designers working in-house, as freelancers, consultants, and everything in between. Wondering how to land that dream job as an industrial designer? Curious as to what the global industrial design leadership thinks about the future of the field? Want to learn how some of your heroes got their head start? Well then, read on.
It says product design on the cover, but you and the interviewees often mention industrial design… I'm confused!
"Industrial design" is still an overarching term used to define the specialities of product, automotive, and furniture design (and other micro-specialities). The term is often interchangeable with "product design," which has, over the years, evolved to include service, software, and physical product design. There are quite a few debates going on about the proper naming of the field. For our purposes, think of both terms as synonymous.
And who are you exactly?
In 2004, I started my career as an automotive designer for Chrysler. In 2009, I moved to San Francisco to pursue graduate school and work as an industrial designer for frog design and Aether Things. Currently, I am a lead industrial designer at fuseproject. I have a BFA in Industrial Design from College for Creative Studies and an MBA in Design Strategy from California College of the Arts. I was born and raised in Sarajevo, Bosnia and Herzegovina, but feel at home just about anywhere under the sun.
Why did you decide to do this?
I have been through this process myself, more than once. When I graduated from college I spent about five months sending my portfolio out to anyone and everyone, thinking that the same content would resonate equally in every car studio. It didn't. Later, when I was leaving the auto industry for a consulting gig, I had to revamp my portfolio yet again. Work that impressed my bosses at Chrysler did not have the same effect at consulting firms that dealt with consumer electronics clients. I would have loved to have had the information in this book as a guide. Understanding what the creative leadership is looking for in each organization is the key to getting your foot in the door.
Whom is this book for?
Anyone considering a career in product design or who just wants insight into how the best minds in the industry think.